BIO on the BAYOU, the premier biotechnology conference for the Gulf South region, returns to New Orleans on October 3 & 4, 2023 – with programming held at Tulane University and the New Orleans Bioinnovation Center. The event brings together senior executives and top decision-makers from the corporate, investor, foundation, government, and academic sectors to collaborate and accelerate the advancement of treatments, tests, and cures.
LCMC Health and Tulane University Finalize Partnership
In January, LCMC Health and Tulane University finalized their partnership to expand access to comprehensive and specialty care across Southeast Louisiana, enhance the region's capabilities as a destination for medical innovation and training, and provide community investments and benefits. Click here to read more.


Education, Patient Care, and Research: We Heal Communities
One of the nation's most recognized centers for medical education, Tulane University School of Medicine is a vibrant center for education, research and public service. Tulane University School of Medicine is the second-oldest medical school in the Deep South and the 15th oldest medical school in the United States. Tulane School of Medicine is fully accredited by the Liaison Committee on Medical Education.
Read more about Tulane School of Medicine Professionalism Program
Dean's Birthday Celebrations (formerly: Open Office Hours)

---
---

You can give to the Tulane School of Medicine by using this secure link.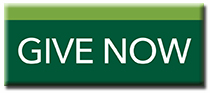 ---