Arianne Sacramento is a student speaker at the 2023 Unified Commencement Ceremony and a recipient of the Tulane 34 Award. (Photo by Roman Vaulin)
Student Speaker, Tulane 34 Recipient Graduating with Three Degrees
After six years of intense study, Arianne D. Sacramento's time at Tulane is ending. She will be graduating in May with three degrees, including a Doctor of Medicine (MD), a Master of Business Administration (MBA) and a Master of Public Health (MPH).
Sacramento has been selected as a Unified Commencement Ceremony student speaker this year and is a recipient of the Tulane 34 Award, which is given annually to 34 graduating students who have distinguished themselves while at Tulane. Read more about the journey that led Sacramento to this distinguished award.
LCMC Health and Tulane University Finalize Partnership
In January, LCMC Health and Tulane University finalized their partnership to expand access to comprehensive and specialty care across Southeast Louisiana, enhance the region's capabilities as a destination for medical innovation and training, and provide community investments and benefits. Click here to read more.


Education, Patient Care, and Research: We Heal Communities
One of the nation's most recognized centers for medical education, Tulane University School of Medicine is a vibrant center for education, research and public service. Tulane University School of Medicine is the second-oldest medical school in the Deep South and the 15th oldest medical school in the United States. Tulane School of Medicine is fully accredited by the Liaison Committee on Medical Education.
Read more about Tulane School of Medicine Professionalism Program
---
---

You can give to the Tulane School of Medicine by using this secure link.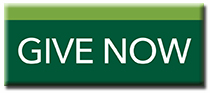 ---